After having a bit of a difficult start of this month, my darling friends began to notice I wasn't my usual chipper self. After getting a text of 'What are you doing Monday?' and reminding with 'Nothing, holiday' I might have screeched upon reading 'Would you like to go to Disneyland?'
After coming to the conclusion that I won't be able to make Dapper Day this spring, I kinda shrugged off a Disneyland trip so soon. But my friends Tony and Erin really made sure that I would have a happy day.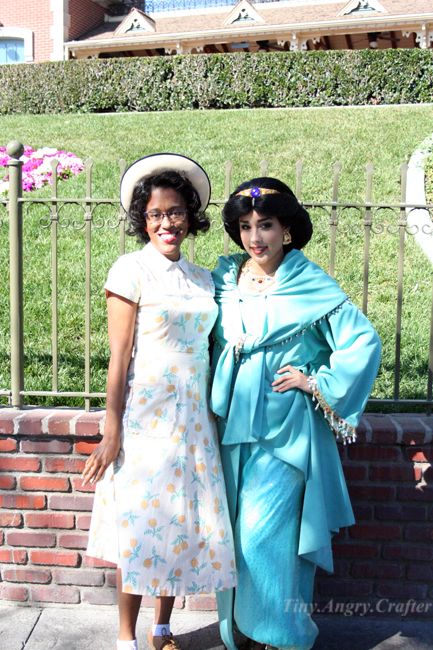 I threw on the dress I got from the
last flea market
, and happily grinned in a sea of compliments the entire day. (Isn't Princess Jasmine adorable?!)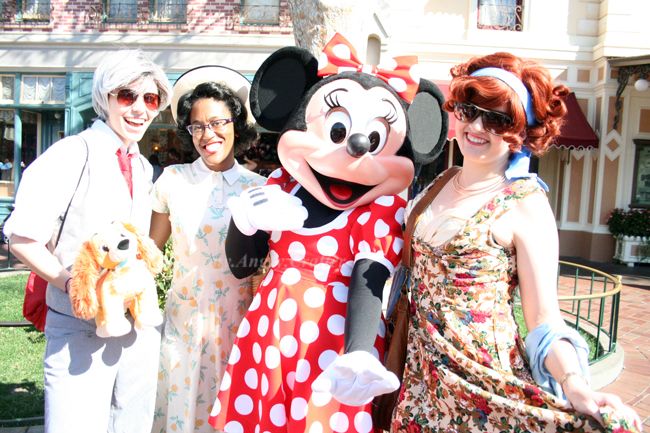 We all got a quick shot with Minnie Mouse before she went off to be in the parade, and she let us know how much she liked mine and Erin's dresses. Then we ran off to the train.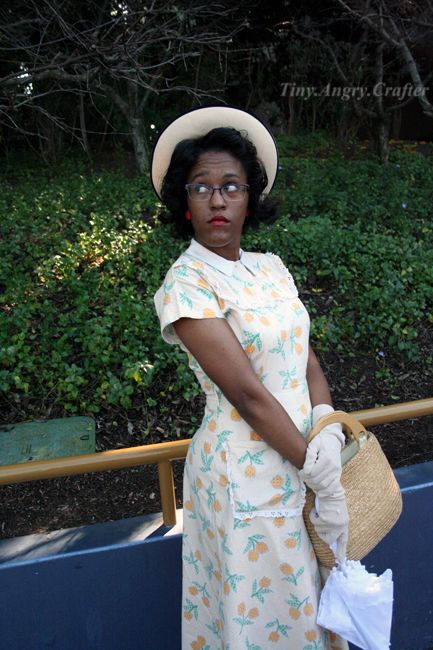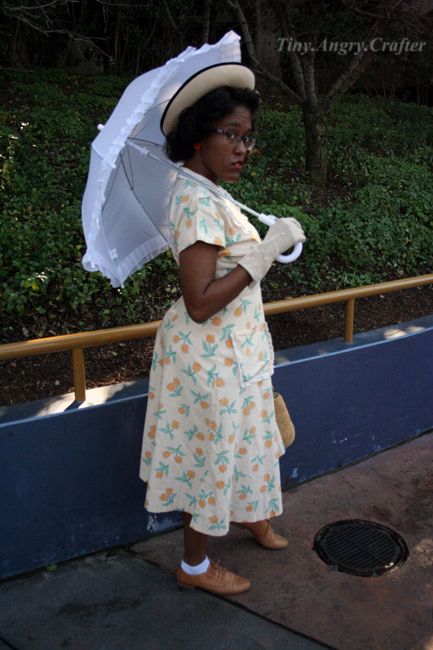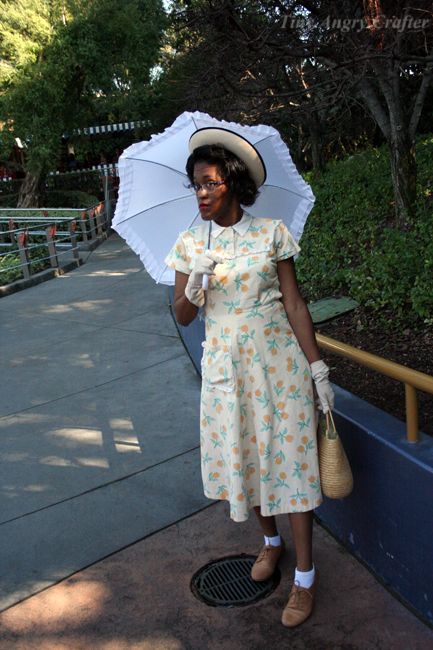 Outfit Details
Dress- San Diego Vintage Flea Market
Hat- Flashbacks
Earrings- Swap Meet
Gloves-
Chronically Vintage
Purse- Rummage Sale
Shoes- Ross
Parasol- Disneyland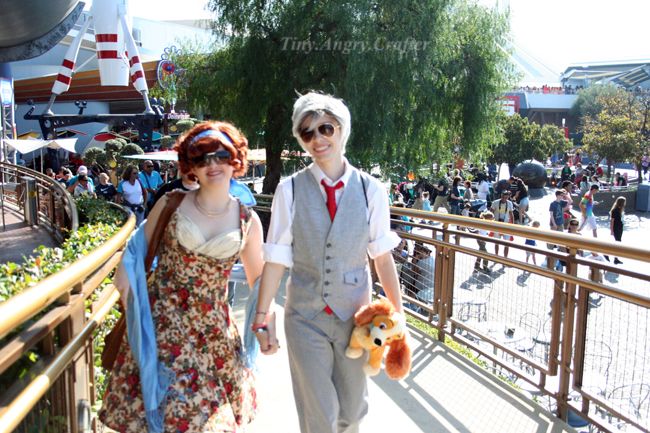 I don't care this is blurry, look how cute Erin and Tony are with their Lady and the Tramp Disneybounds!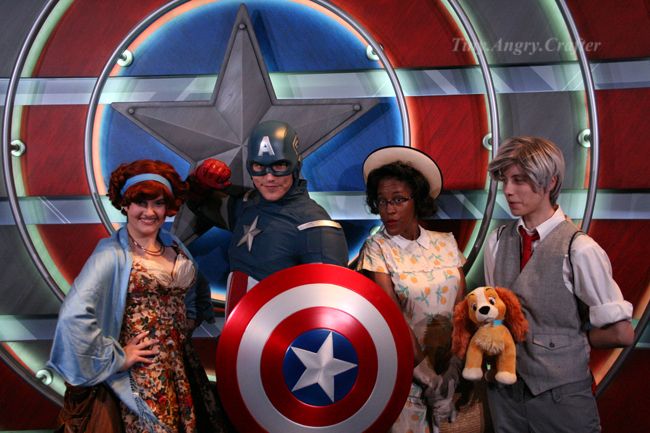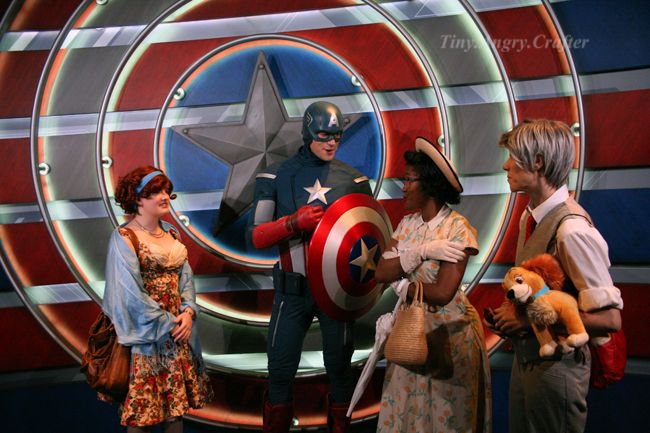 We hung out with Captain America for a little bit. He 'really liked our outfits, because it reminded him of his time' D'aww.
Then we hung out with Thor. He wanted 'the two princesses to strike warrior poses'. Erin and I take being warriors very seriously.
After that, we met up with
Janey
and Patrick for food, and a quick ride on Indy. Then we scampered to ride on Tower of Terror, then headed back home.
I got a lot of sweet pep talks in regard to my computer issues for my Vintage Black History Month, and my lack of desire to blog after that. I really appreciate the kind people I've been surrounding myself with, in person and on the internet. As I work on this project all over again, I'll be thinking of their lovely smiling faces.
Have your friends recently surprised you when you were feeling down? Did they grab you and take you to one of your favorite places?


EDITED TO ADD- We got asked if it were Dapper Day a lot. I heard so many 'Oh man, is it Dapper Day, I missed it!'s.