After a very tiring week, I decided to treat myself by going to the San Diego Vintage Flea Market.
Having attended one
in June
, I was excited to see what new things I would find on my adventure. I consulted a bit of Janey's excellent
Antique Show Guide
, and made my way out the door.
Now once again, in true me fashion, I forgot to take photos at the event. But! I went up to a lovely lady who was wearing a gorgeous circle skirt with the Siamese Cats from Lady and the Tramp on it, and I chatted with her a bit. She told me about some cool upcoming vintage and Tiki events in Long Beach, and we both talked about how cool and small the SD flea market is. So, Hi Nancy! It was an absolute delight to meet you, I hope you see you at some events real soon!
So here is the moment you are all waiting for, what the heck did you buy?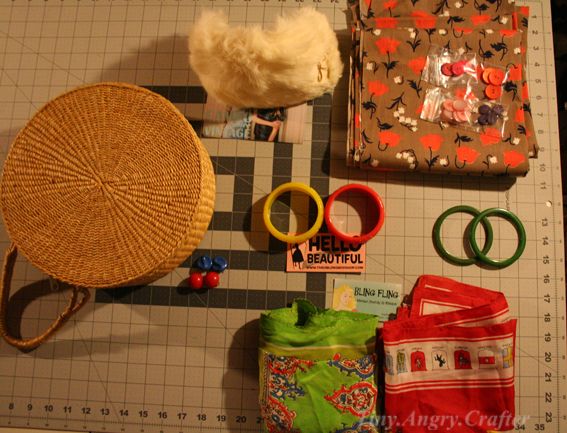 The bit haul photo. I went with a general idea to mostly get accessories, and maybe a garment if one was within my budget/fit. I think I did very well!
After mentioning about people having great luck with finding vintage fabric at flea markets, I myself lucked out and got 4 yards of this lovely flower print!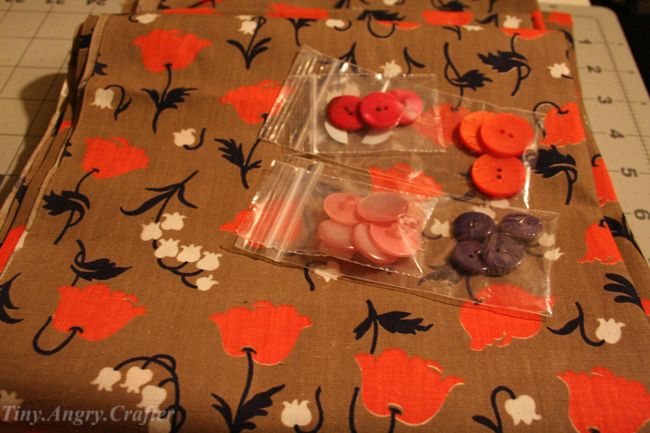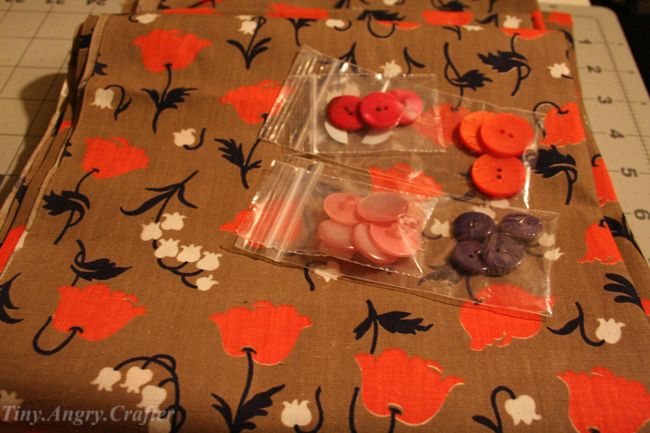 And I also got some buttons from this booth. The seller was very sweet, and was glad to hear her items would be used by a seamstress.
I happened across a vendor who was selling jewelry and scarves, and after perusing about for a while, I left with two scarves, one of which is a Italian souvenir scarf.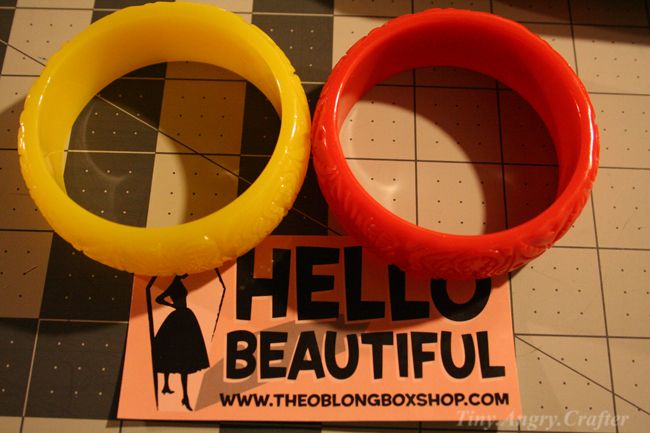 I recalled that
Oblong Box Shop
was going to have a booth again, so I decided to pop over. I purchased a bangle, and
the card readers were having issues. So while I waited a bit, I chatted with the sweet owner,

Denialle. She was very gracious and sweet about the whole card reader ordeal. I wanna snag one of her mermaid shirts next time.
Right across the way was a booth selling bakelite. Now I walked by it, and made a face. A 'Oh yeah, I'll buy something here, then just head home right after, because it's bakelite' face. But I decided to investigate. The vendor was SUPER sweet and
knowledgeable. Needless to say, I walked away with two spacer bangles at a reasonable price!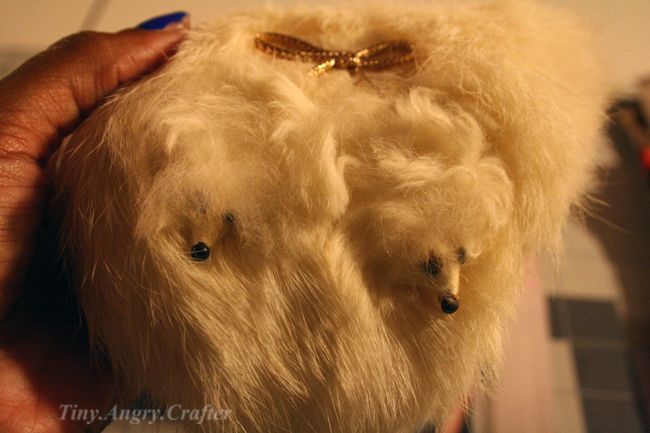 The white blob in the main haul photo? A hat, with two sweet faces on it! I think I should make a coat, and trim it with white so the hat can fit in nicely. The really sweet girl who was vending was super nice, and she loved the sweater I was wearing.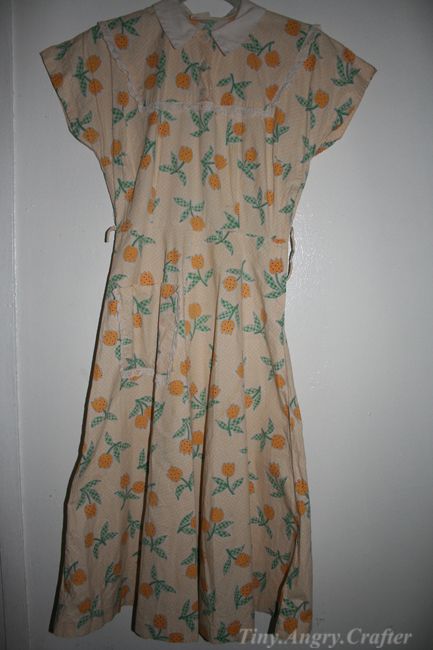 And I managed to snag a nice dress for myself. Its a bit of a wiggle to get into, but it fits me like a glove! I need to mend the belt loop, but other than that it's perfect. I might wait till the summer to prance about in it, as Southern California is finally realizing it's fall, but we will see.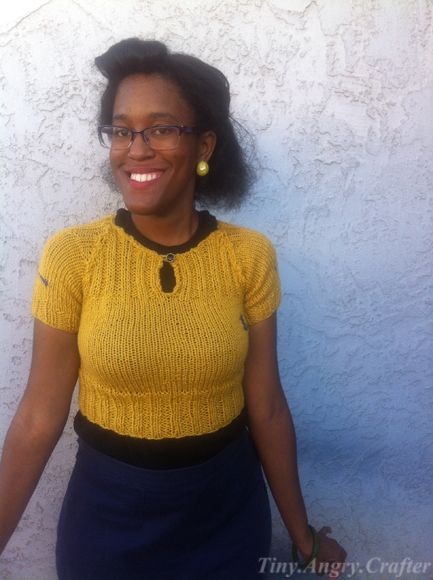 Oh! So remember that sweater I was working on? I finished it, and wore it to the event. It fits, could be better though. I'll have a proper blog post about it soon enough, as the back is really what makes it.
Don't forget to join my sew along! And tell all your friends about it! It shall be super fun, guys!
Have any of you
recently
been to any flea markets or anything of the like? What did you get?