It's been a good while since I attended a Dapper Day. Thanks to the extreme kindness of my friend Tony, I was able to attend two of the days of the weekend.
First day I wore a cute patio set I got for a song at the Frock You Vintage sale. It was rather warm that day, so it was a very good choice, I think.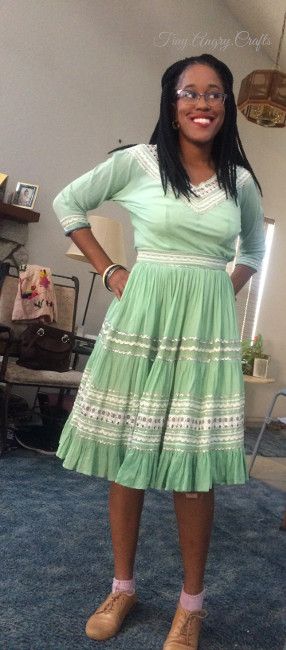 On our way up there, we grabbed my best bro, Gabe for more shenanigans!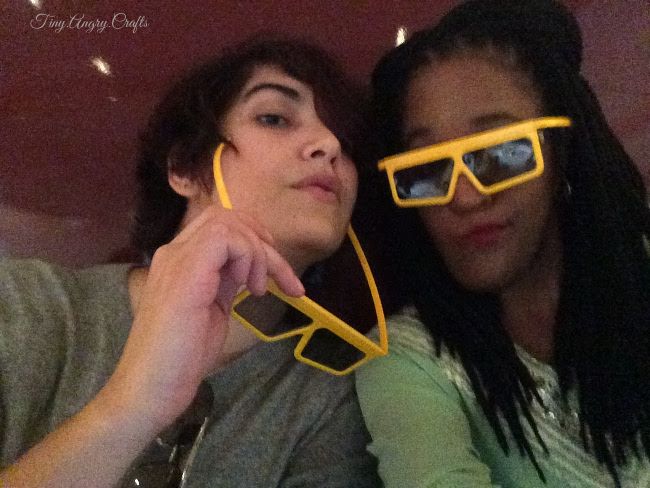 We meandered about a bit before
Janey
texted that she was on her way to the parks. I got on the Haunted Mansion/Nightmare Before Christmas with her for the very first time. It was rather adorable with the NBC overlay!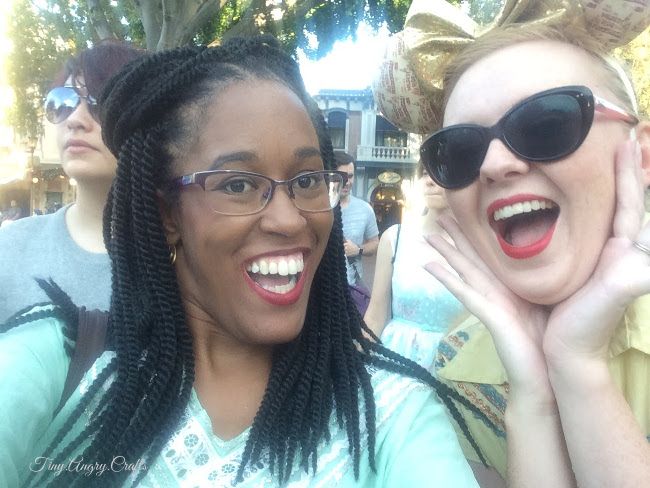 We then all parted ways, and I crashed with Tony and Erin at their hotel, to rest for the Saturday festivities.
Erin and Tony were all tuckered out, so Tony shoved me to the parks, and bid me adieu. I then ran about with my friend Jenny!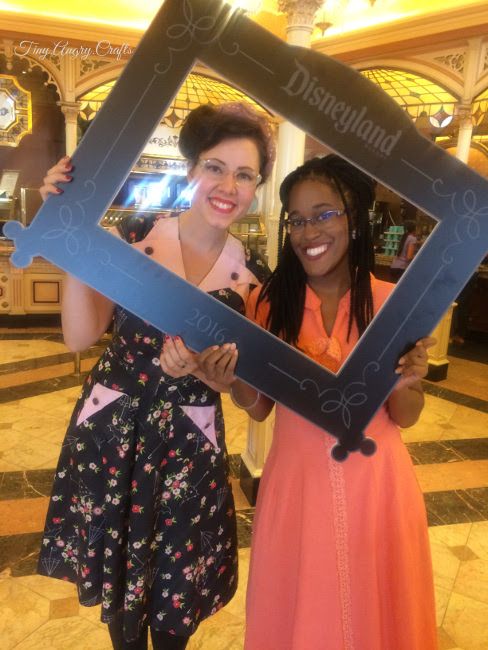 Jenny is a local knitter and vintage lover, and she's got such lovely clothes. I think whenever I visit her home, I'll roll through her closet a bit.
We jumped about more, and finally went to the Dapper Day expo. This time around the expo was held at the Disneyland Convention Center, and my goodness, I was a bit overwhelmed. There was a plethora of things for everyone. Barbers, shoe shiners, hair stylists, and of course clothing and shoe vendors.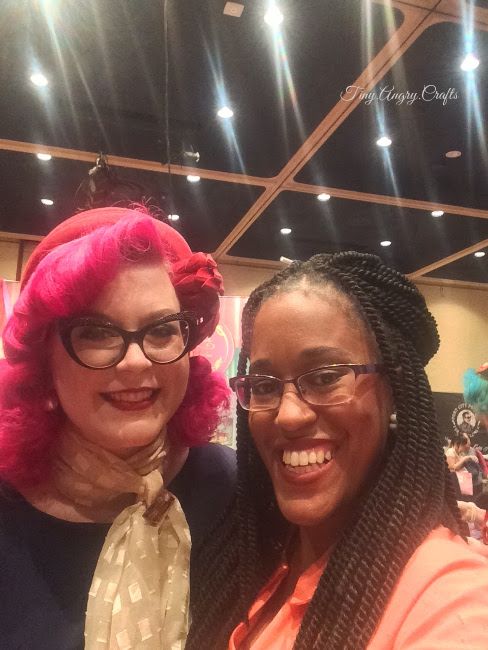 The both of us made a bee-line to the
Besame Cosmetics
booth, where I finally got to meet Loni in person. She hugged me on sight, and we gushed over how lovely the other looked.
I snagged the last of the 1930s rollerball perfume, and tested the new rouges on my wrists (I absolutely love 1915 Delicate Rouge and I need it now)
I then made a bee-line to
Match Accessories
and got a pearly white D brooch. And I got to meet Sam, who was so excited to see me and was explaining to her husband 'That's Janey's friend!! Ahhh I'm such a fan of her.' Needless to say, I made a lot of whiney noises, and we hugged each other a lot.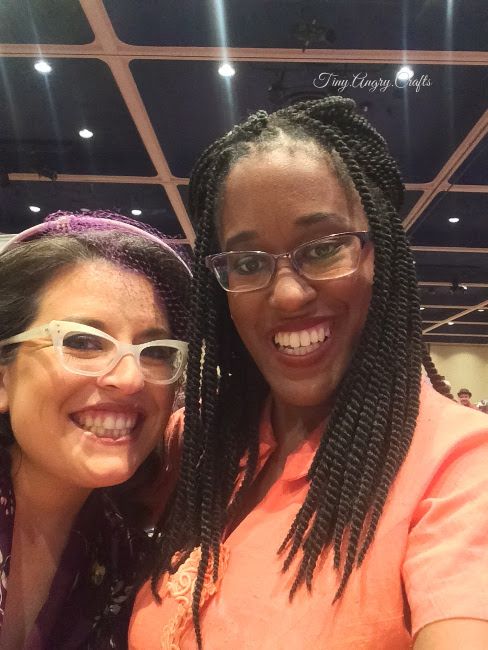 After, Jenny and I made some fun purchases, tried on pretty dresses, and made our ways back to the parks.
We then left, and made oodles of plans to hang out at later dates.
I had such a lovely time, it was well needed, and I'm so grateful of all the lovely people who helped in making my weekend so grand.
Here is my haul from the weekend.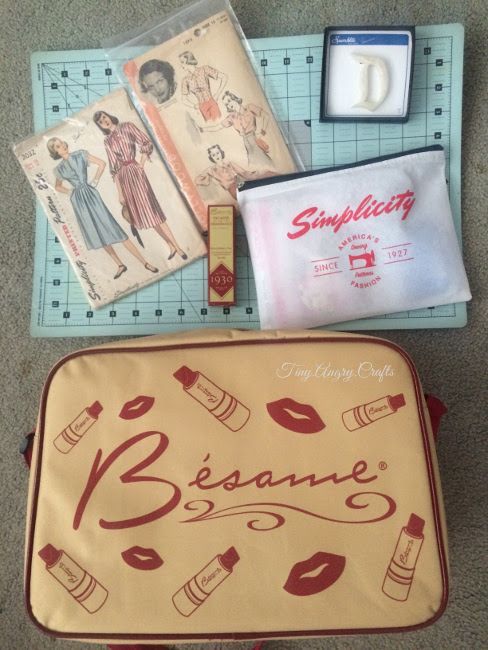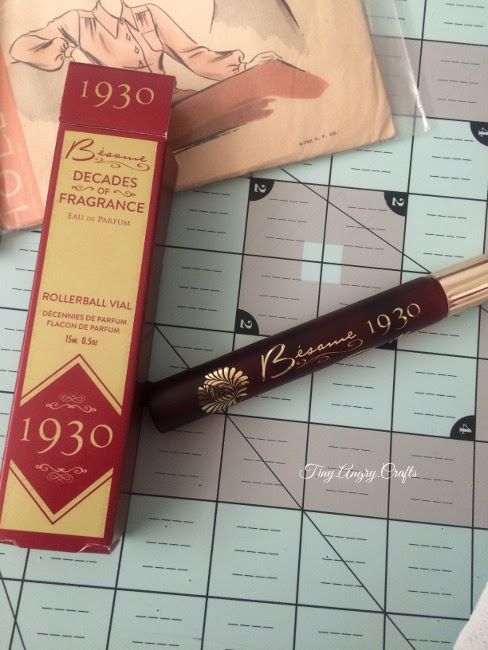 The
1930's scent
is absolutely amazing, and I want either it, or 1920 in the larger atomizer spray.
I've already made a muslin of the Hollywood pattern, it's so lovely!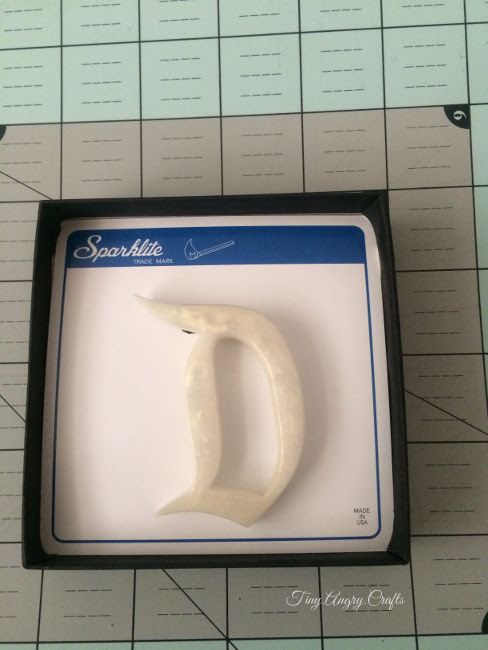 I've been a fan of Match Accessories for a good while, and it's so lovey to own one of their brooches!!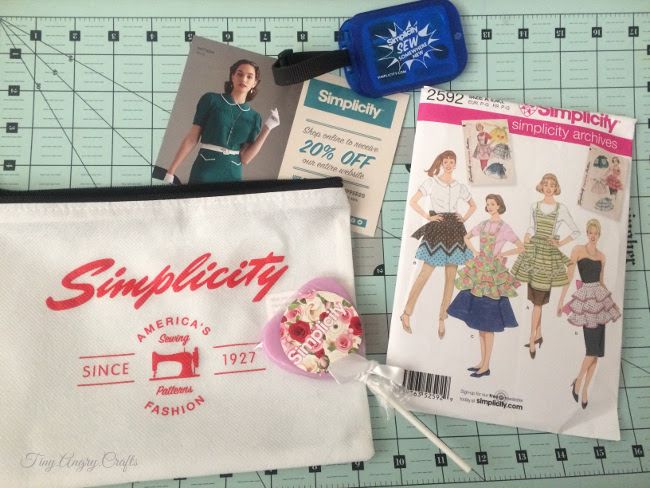 Simplicity patterns had a booth space there, and had patterns for sale. I don't really buy modern patterns, so I grabbed a freebie they had. I think I can teach my little sister to sew in the new year!!

Have any of you attended Dapper Day? If not, what would be your ideal Dapper Day?