This weekend, I had my little picnic at the beautiful Balboa Park. Darling friend, and fellow blogger Janey of
Atomic Redhead
attended, as well as her friend, and my new acquaintance, Christine of
Smitten
.
We had a lovely time chitchatting, and making each other laugh. Because of that, I have no photos of us relaxing next to the botanical gardens, or spinning in our dresses. A couple of my guy friends showed up dressed snazzy, but we all were too busy having fun to capture the moments on film.
Incidentally, Janey, Christine, and I all wore nice pastel shades.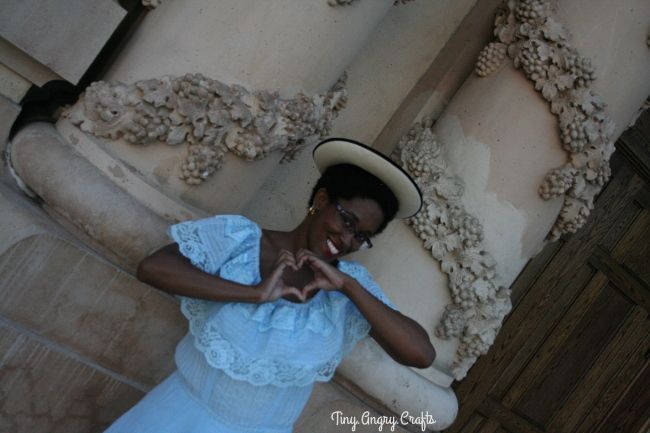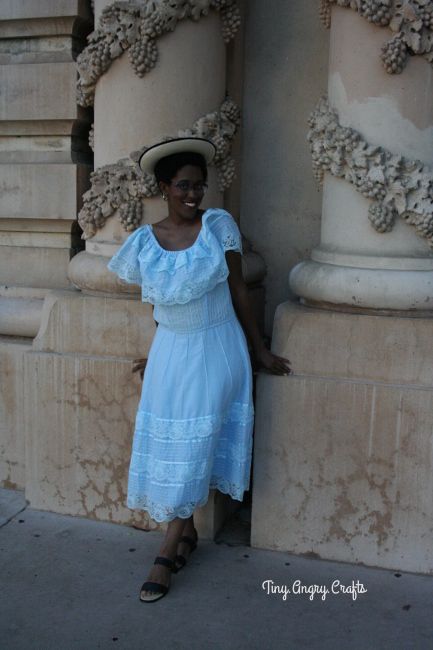 Outfit Details
1950's (???)Dress- Buffalo Exchange
Hat- Flashbacks
Shoes- "borrowed" from grandma
I will most certainly be planning some other get-together again, maybe sometime in November. I had fun with this, and I'm sure others will as well.
Have any of you had a picnic this summer? (or this winter for those of you in the southern hemisphere?)

Where are your favorite places for get-togethers?