Hello everyone, I'm giving away an adorable WWII inspired pin set
I picked this up at SDCC this year, and it was created by my friend
Dan Bois
, who's a local San Diegian, and artist.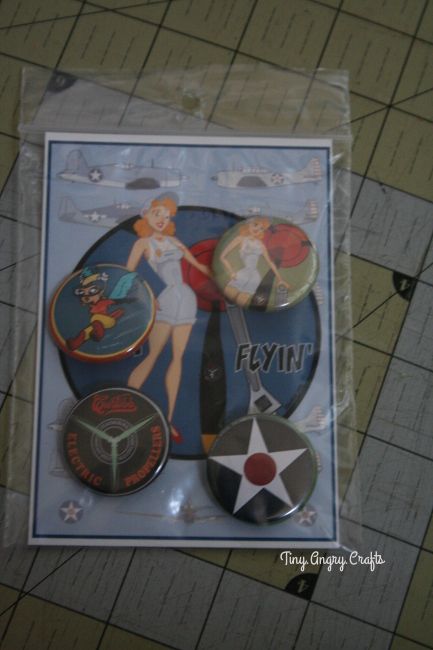 I grabbed one for myself, and another to giveaway, as I figured some of you'd appreciate the adorable vector art!
We have Fifinella, A United States Army Corps logo, Curtiss Propellers logs, an a cute mechanic pin-up.
a Rafflecopter giveaway
Good luck to those who enter!!