Hello everyone!
Loads of changes in one little blog post.
First, I graduated on May 14th! That day is also my grandmas birthday, so I think that was the best birthday present I could of gave her.
In the days before my graduation, and after my schools fashion show, I decided to make a suit.
Or as the back of the DuBarry 5411 envelope calls it, a 'two piece dress'. My grandma also referred to it as such, which was cute.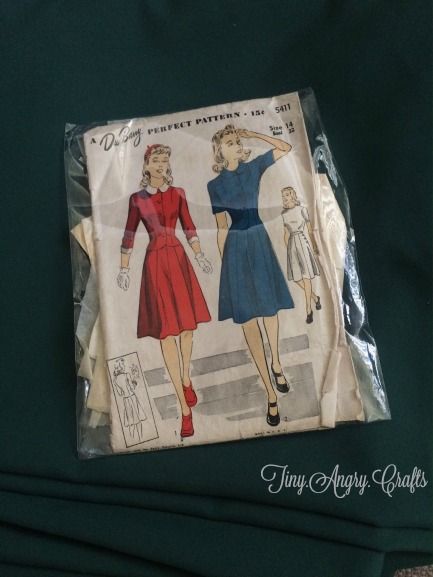 I popped to JoAnns, got some fabric and notions, then set to work.
I made some shoulder pads!!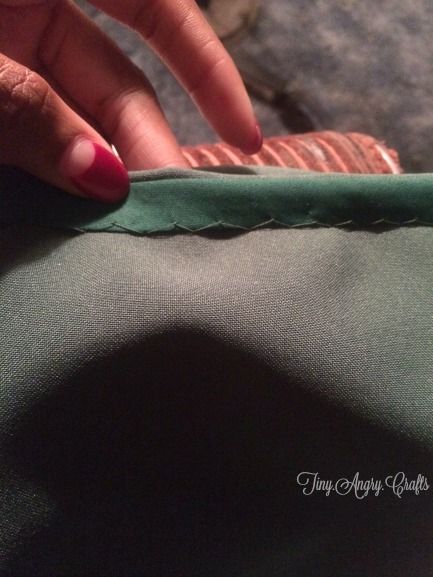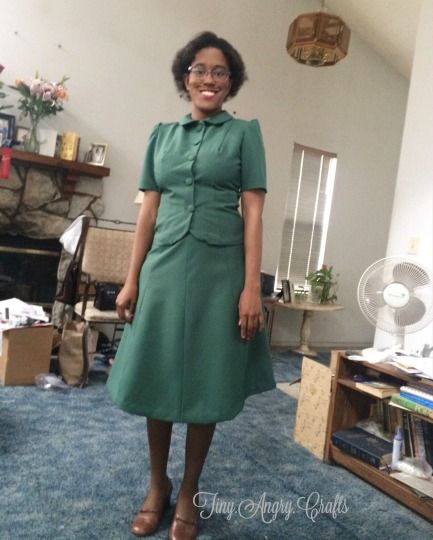 I finished the night before I graduated, and when I tried the outfit on, I got a BUNCH of compliments from family. Day of, I got asked 'where did you buy that?!' "Oh, made it!" 'Oh of course you made it, you're a fashion major.'

Today I took some cute photos because it's the end of May Grey here in SD.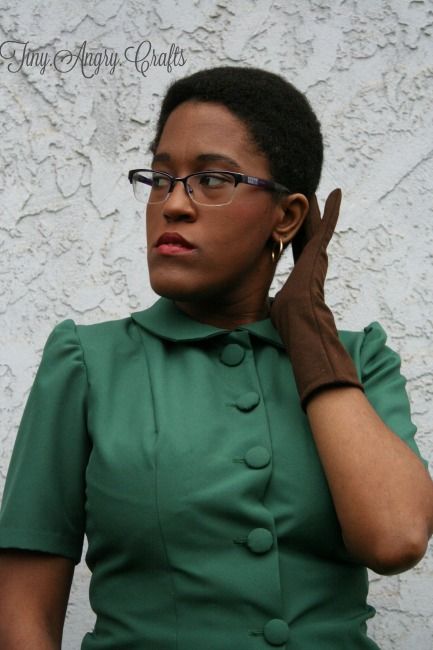 Oh yeah, I cut my hair.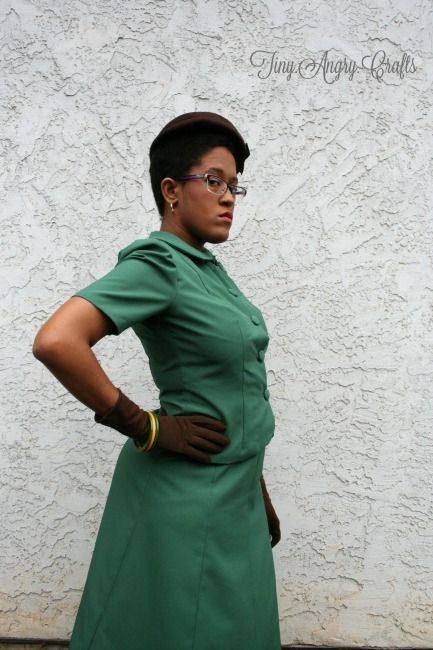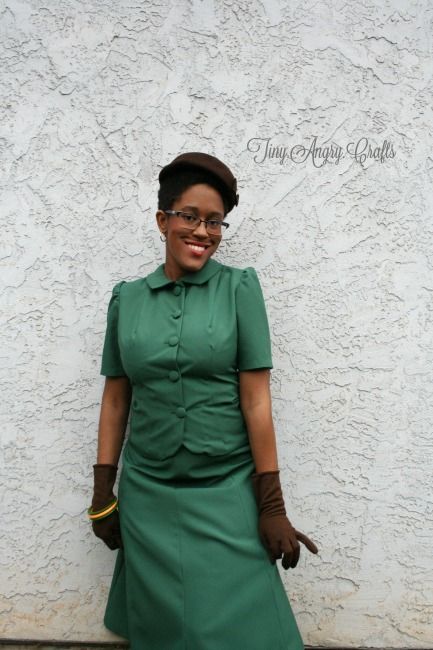 Fabric: Polyester suiting
Pattern:
DuBarry 5411 purchased from Janey a while ago.
Notions:
Covered Buttons, bias tape, muslin.
How historically accurate is it?
Ignoring the fabric choice, very accurate!
Any tricky parts to the pattern?
None.
Did you change anything?
How the shoulder pads were made. Tutorial forthcoming.
Total cost:
I wanna say $32
in total. I'm gonna say the pattern was $10. $22 for fabric and notions.
Notes:
It was rather fun making this. Though, when I make it again, I'm gonna accommodate for a larger bust and hip.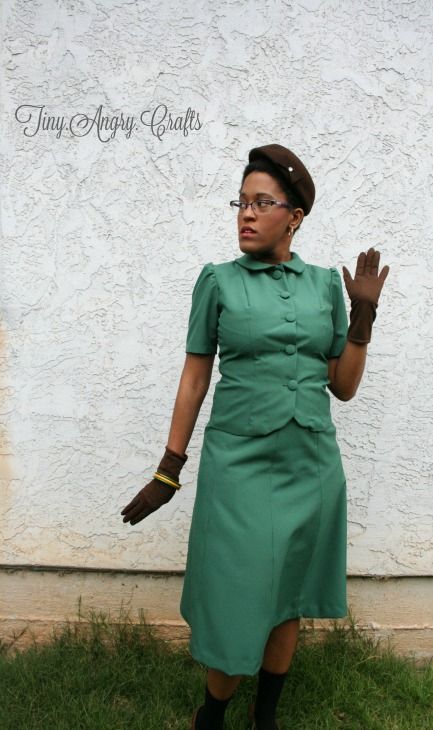 Suit- Me-Made
Gloves- Estate Sale
Hat- StutterinMama
Shoes- Thrifted
Socks- Target
Bakelite- Various


I had a lot of fun making this suit. It's super cute, and despite being a synthetic and in a 'fall' color, I'm gonna wear this a couple more time this summer, I'm sure. My grandma is very amused by it, and said I look like a Girl Scout.


Have any of you sewn a cute suit or two-piece dress lately?

Do you have any DuBarry Patterns?