This month started off fairly relaxed, but as life does its thing, it began to be a bit more busy.
I started back to school last week, and I'm scribbling up a nice time management planner, in addition to my little mini planner where I keep in my due dates for assignments.
I might have mentioned before I'm taking a millinery course. It's 'flat pattern' millinery, and in the class, we will learn to either make a pillbox hat, or a sailor hat in eight weeks.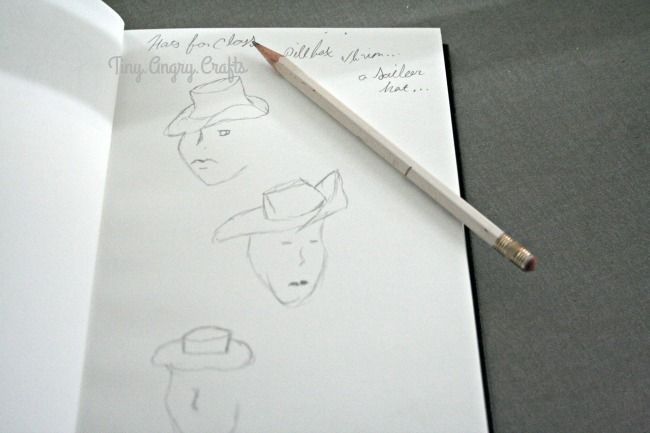 I'm thinking a sailor hat with a tilted up brim. But as of writing, I'm scouring online sources, and some of the
free patterns
Tanith listed.
The other course I'm taking is called Advanced Pattern Design, also called 'Collections' by people in the department. I'll essentially be designing a 3-5 garment line to showcase at our schools end of year fashion show. (If you're local to me, I will hound you to purchase tickets, you've been warned.)
I have to turn this book into my newest best friend, and keep a nice little bookelet of inspiration. And screech a lot because this class will be a time and energy suck.
After x-mas, I decided to start knitting up the
Datemaker Cardigan
.

I stopped at the armhole shaping, because I got confused and messed up in pattern somewhere. So I put in a lifeline, and knit up to a certain point.
But as I fanned this out for photos, It seems I have messed up in pattern towards the beginning of the knitting. So, I'll rip it back, and start a new.
If anyone has any tips on keeping in pattern during the armhole shaping
, do let me know. The written directions were quite confusing to me.
And to keep myself content and happily amused, I play a bit of
Animal Crossing: New Leaf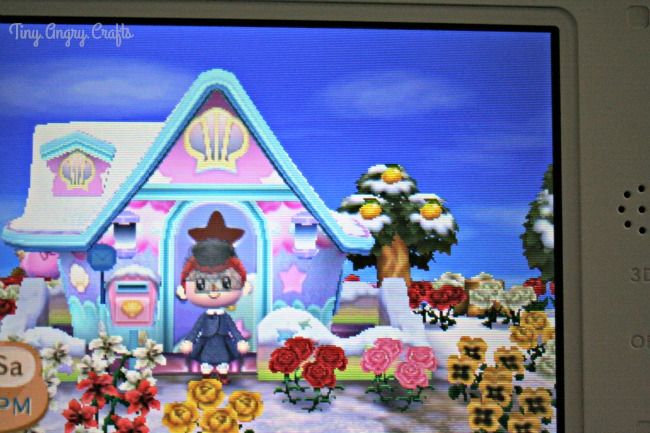 This is still tiding me over until I am able to afford
Happy Home Designer
.

What are you all up to?
Are any of you taking any courses?
Do you play video games to relax?