Sometimes I go back to my roots.
Knitting is one of my relaxing hobbies, and I'm glad I know how to do it. When I get stressed out from sewing, and school work, I kick back and pull out some needles and yarn.
Now I'm working on a sweater I started last year I believe? It's gonna be another colorwork piece, and I sadly lost my original plans for it, but I'm making do.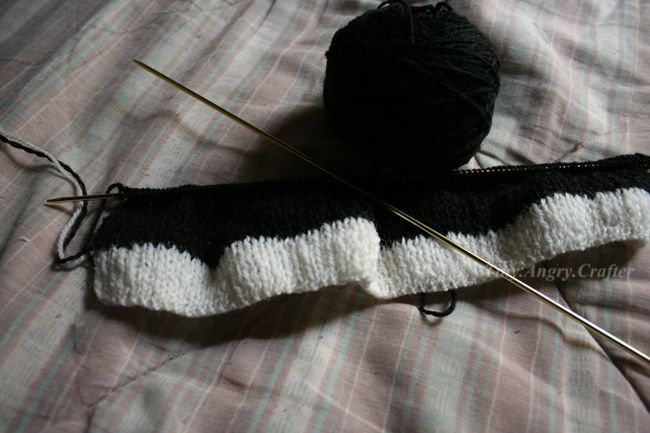 The needles are size 2.75mm, and it's fingering weight yarn. I've worked with both previously to make socks, but this is my first time using such small yarn to make something wearable! Needles to say I'm a bit nervous. But, if I mess up, I can rip back and start over!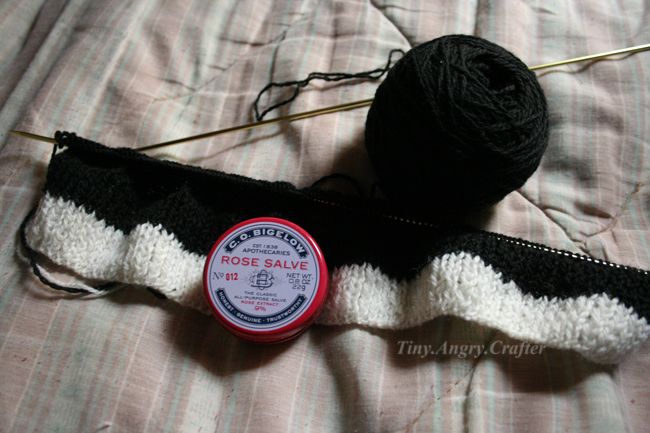 One of my knitting tips I can leave you with is something to keep your hands nice and happy. When working with wool and other natural fiber yarns, it'll leave your hands scratchy and sad, I use
Rose Salve
(and when I do get it, I have one for my hands, the other for lips, and they last!)
Are any of you knitting in the middle of the summer? What are you working on?