Back when Age of Ultron came out, I got together with some friends, and we went to see it. I of course dressed up.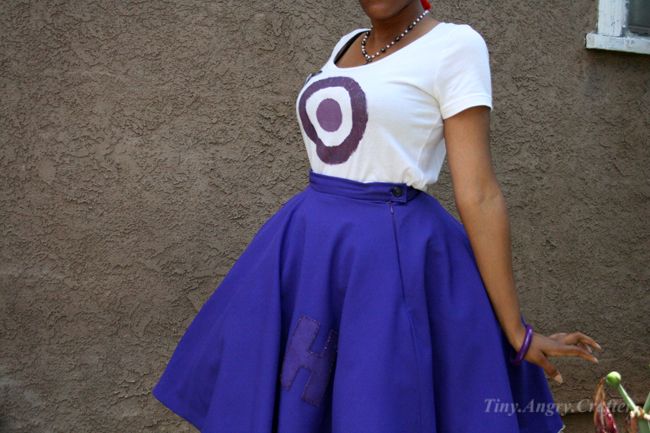 I've honestly been working on this skirt off and on for too long than I'd like to admit, but I'm happy with it.
Hawkeye is one of my favorite Avengers, and back when I started this skirt, I intended to make ones of all the Avengers. I might still do that.
I painted the shirt the night before the movie, and I'm still very pleased with how it came out, even if it was an afterthought.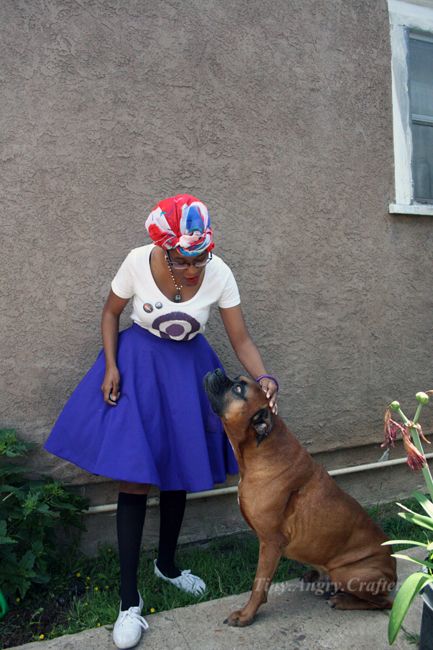 As I posed our Boxer, Prince decided to see what I was up to.
He is very much aware of cameras, and he seems to dislike them, so he kept looking at me.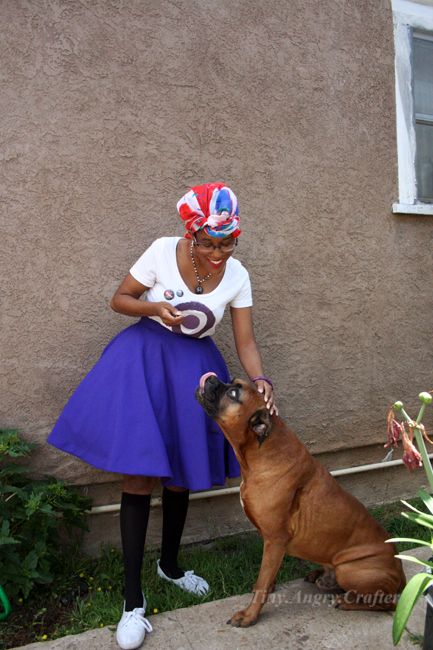 Not that I mind, he seemed to enjoy taking the spotlight from me for a bit.
Outfit details
Scarf- Gift from Jessica from
Chronically Vintage
SHIELD Necklace- My friends at
Petite Royale
Pins- made by friends
Bracelet- Rummage sale
Shirt- Target, painted by me.
Skirt- made by me
Socks and shoes- Target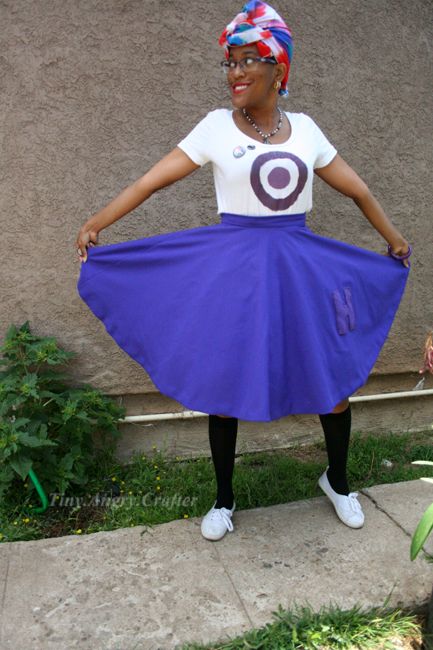 I'm still trying to get better with my tripod and self-timer. And I'm trying to find nice places I can take pictures at...where I won't somehow cause a traffic accident.

Now the fun part! Here are some detail shots of the skirt.
Sewing Details
Fabric: Some type of poplin
Pattern:
Self-drafted circle skirt
Notions:
Bias tape for binding,
invisible
zipper, two buttons, SO MANY BEADS
How historically accurate is it?
Pretty accurate, if a gal in the 50's had a favorite avenger who had a bow and arrow, and was savvy with a needle and thread
Any tricky parts to the pattern? Nope, I just had A LOT of hand work to do
Did you change anything?
Probably made my hem a bit longer
Time to complete:
Lets not talk about it.
First worn:
May 1st, 2015
Total cost:
I shopped my stash! So free! I was very pleased.
Notes:
I probably should have
stabilized
the applique, but it'll hold up fine if I hand wash it.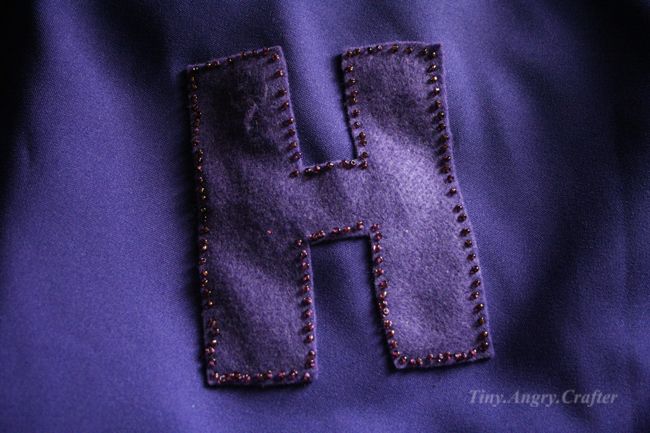 I had fun beading the H. I wanted a very subtle nod to Hawkeye in the skirt, and as some of his older costumes in the comics have an H somewhere, it fit.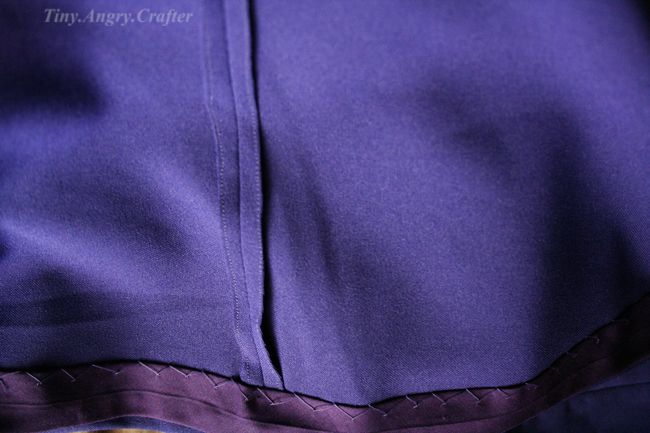 The inside seams are clean finished.
The entire hem was bias-bound and catch stitched by hand. (Most of the ending for this was finished while watching Peaky Blinders.)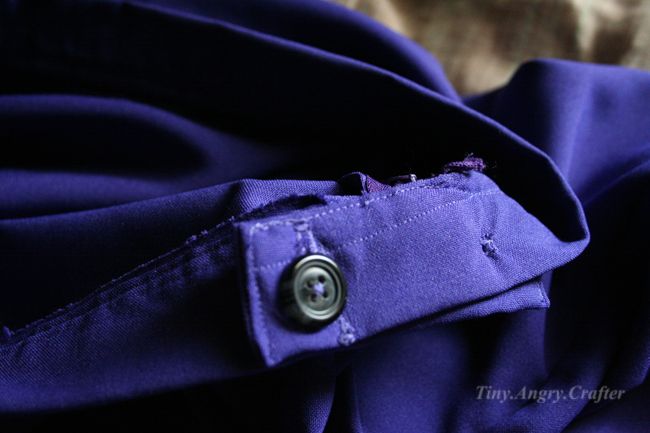 And there is a button on the inside to add more stability to the waistband, and to keep things nice and closed properly.



It feels good to post up a sewing project on here, and as the summer dwindles, I should have more up. With SDCC coming up, I am hoping to have a new costume to show off, AND properly get convention photos! My birthday will be during the convention, so that should be fun!

Have any of you sewn any cute outfits lately? Any that are an homage to a favorite character?