This year I said I would make myself some clothes to fill my closet with things that make me happy.

Juggling life, school, and a blog, I have to say I did pretty alright for myself. For 2015, I'll be more vigilant in documenting what I make so I can link back to them in a nicer fashion.

Sewn items.
Dapper Day
Dress. (And the post
all about it
)
I had such a blast making this. I've worn it a couple more times since it's debut at
Disneyland
, and it's always getting compliments.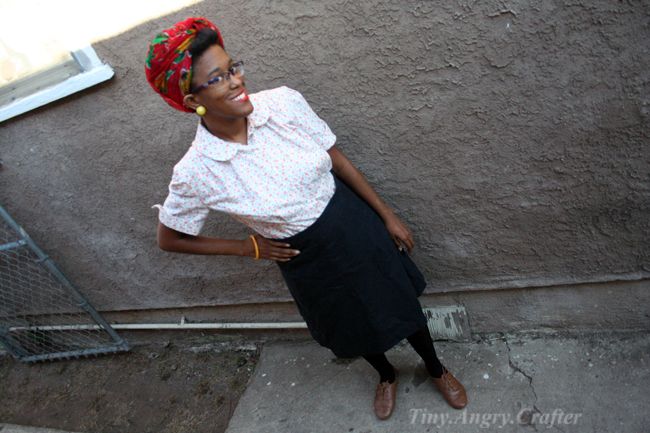 Sew for Victory
ensemble.
This is one of my go to outfits. I clearly need to make the blouse pattern about 50 more times, it's comfy and goes with everything.
Peasant blouses.
I made myself a cute light blue one, and it's perfect for summer and a
Southern California
fall. I also made one for a friend, but it's a gift. She'll get it after new years.
Bullet Bra.
I used
Brittany
from
VaVoom Vintage
's pattern, and it's SUCH A COMFY BRA! I made two so-far, and will totally be making more.(for those of you who are scratching your heads, a lot of the vintage patterns and clothing were cut with the fashion of the time in mind, so modern bras will have ill fit)
I have two other ones cut out, and will work on them soon. The muslin I made works perfectly, wonky stitches and all. The second one is equally comfortable and looks fancy. I think I'll maybe make the band longer, something akin to a longline bra, if I'm successful I'll show my progress.
Pattern Making final.
For part of my final for my pattern making course, we had to make a garment from a pattern block for ourselves, or another person. I made myself a cute 40's inspired dress with a detachable cape. Now I messed up in a couple places, but I will most certainly be making this again. It's too cute not to.


Knitted goods.
I didn't get to make as many knitted items as I thought, but I did pretty alright!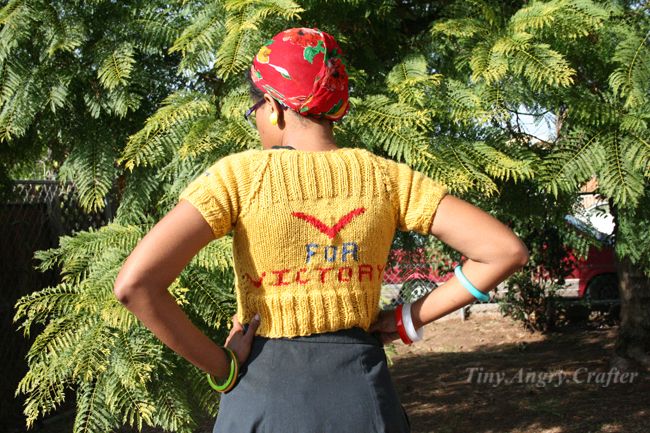 Snood.
I need more cute yarn colors for this fun versatile accessory. I think next year I'll so some cute styling tips for a snood as well. Might even sell some if I feel up to it.
Here's to me making more awesome things in the new year! What about you all, what did you create this year?

Oh, and the winner to the giveaway is:

Dixie O'Dare!!! Congrats, Dixie!

Please send me an email with your address, and I'll try to get you your prize ASAP!

Thank you, and congrats to everyone who entered. I'll be figuring more fun giveaways for the future!