Hello all,

I am going to apologize for the radio silence, I had a bunch of things due for classes, but I'm back and ready to help you all with some inspiration for patterns and fabrics.
Now where to go to get patterns. If you decide to utilize vintage patterns, you've a few options to go for that.
Ebay:
Ah yes, everyone's favorite
eBay
. For the longest time I was very wary of eBay, but now I've seen the light. It's very humbling to get something for sometimes next to nothing. And sewing patterns are one of those things you can sometimes get for real cheap. If you can luck out and get a pattern lot, then you're good!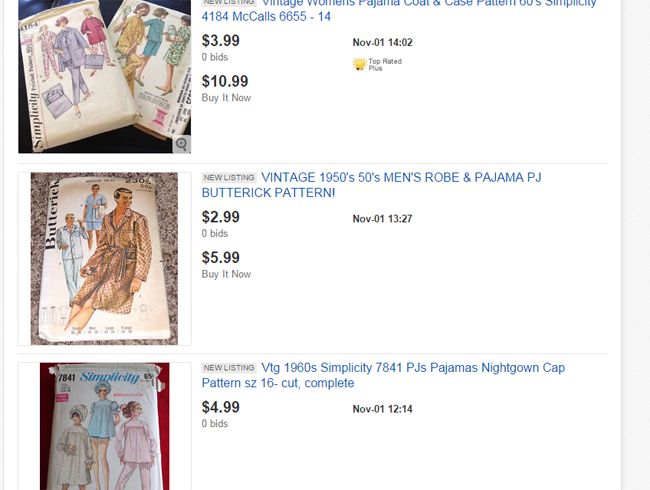 The same goes for Etsy.
Etsy
is usually my go-to for pattern buying Most sellers specify in vintage patterns, so the chances are very high that you can get lucky, and find something you want.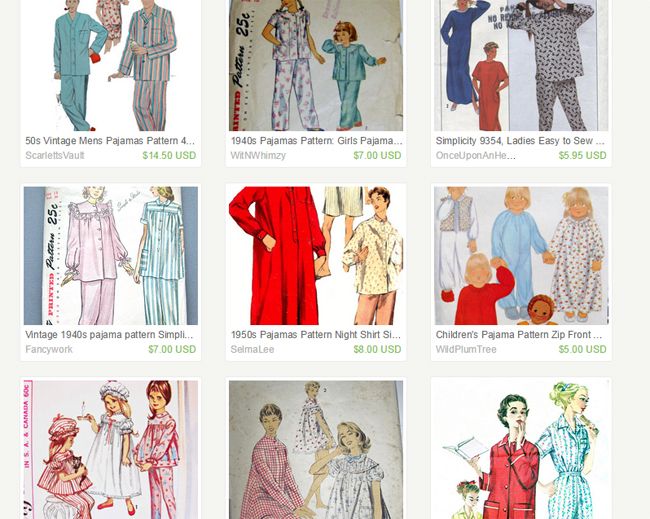 Flea Markets/Thrift Shops:
I've had some luck of late with finding nice priced patterns at flea markets. Sometimes the sellers have a plethora of items, and the patterns tend to be cheaper. Is that maybe because from a general standpoint, people don't sew?


The Big 4:
If you follow a lot of sewing blogs, you know that the Big 4 pattern makers; Simplicity, McCall, Butterick, and Vogue reproduce the vintage patterns from their catalogs. Now they've been adapted for the modern home sewer, so they're going to have a lo of ease, and multiple sizes and the like. Which, if you're something of a beginner, can be a great starting point for you!
Indie Pattern-makers:
Now the only one I'm really familiar with is Colette Patterns and they have two really
cute free patterns
you can use as a set.

Fabrics-
Warmth:
For those of us who live in the Northern Hemisphere, you might want to be looking for something to keep you nice and warm.
Fleece, satin, corduroy, and velvet(teene) might be some of your choices. You can get these at a local shop, like a
JoAnn
, or something similar, or try with an online shop such as
Fabric.com
Coolness:
For you luck souls in the Southern Hemisphere, you might be looking for stuff to keep you nice and cool, and not sweaty.
Cotton, linen, and silk could work well for you.
I've seen some people find fantastic vintage fabrics at flea markets and thrift shops, but this has yet to happen to me.
But I think the most important thing you should factor in for your pajamas, is comfort. I intend mine to be slept in, so I'm going to want something super cozy, what will keep me warm through the winter.
If you have other shops, or ideas as to where you gather your fabric feel free to tell me in the comments, or on the
flickr group
!
Oh, and I'm sure this is a nice time to tell you, I'm pulling together some prize packs for the end of this giveaway! So that'll be a nice incentive make some jammies in a month, I think.